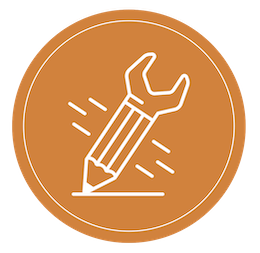 Manufacturing Can Be Stress-free and Cost Effective!
The ins and outs of manufacturing can be challenging, and sometimes treacherous, to navigate. Buying, scheduling, and overseeing book manufacturing is something we understand thoroughly. From setting up your publishing schedules to selecting the appropriate printers to flight checking your files, we have handled it all. Whether you publish 5 titles a year or 100, join our consortium of publishers and let us help you reduce costs, improve quality, and ensure on-time delivery of your books.
Here are some of the manufacturing services we cover:
Negotiation of Print Contracts • Development of Production / Manufacturing Schedules • Cost Estimating • P&Ls • Evaluation of Print Processes • Short Run Digital Printing • Special Effect Expertise • Bound Galley Production • Game and Slipcase Production • Pre-flighting of Files • Trafficking • File Management • Ebooks • Press Checks • Invoice Review • Quality Control
Neuwirth's knowledgable and dedicated staff, and longstanding relationships with printers, were invaluable to us when we launched Catapult press with a small team. They're experts in their field and have the experience to ensure their clients produce books well and get them to market on time.
—ANDY HUNTER, Publisher of Catapult, Counterpoint, Soft Skull and Black Balloon