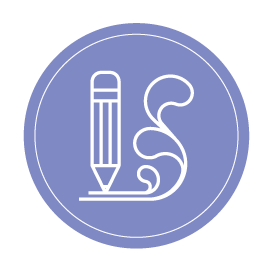 A Great Design Can Make All the Difference!
We all know that readers judge a book by its cover — and its interior design. A well-designed book, with great attention given to detail, can take your project to the next level and make it sing. Whether it's a cookbook, business book, novel, or fitness guide, we aim to make your content, even if it's complex, both attractive and easily digestible.
Here are some of the design services we cover:
Book Interiors • Covers • Games • Interior Art • Catalogs • Marketing Materials; Brochures, Ads, Bookmarks, Stickers • Point of Purchase; Displays and Slipcases
As a small publishing company, we love working with Pauline Neuwirth and Neuwirth & Associates. They pride themselves in offering quality designs, advice, and a great value for their services and they handle the printing process with ease. Pauline and her staff are easy to work with and provide the support that any size publisher could use. We have worked with Neuwirth & Associates for cover designs, interior layouts, and print management. Our authors are always thrilled (and impressed) with the designs. Neuwirth & Associates offers the full package!
—MEGAN TRANK, Managing editor of Beaufort Books